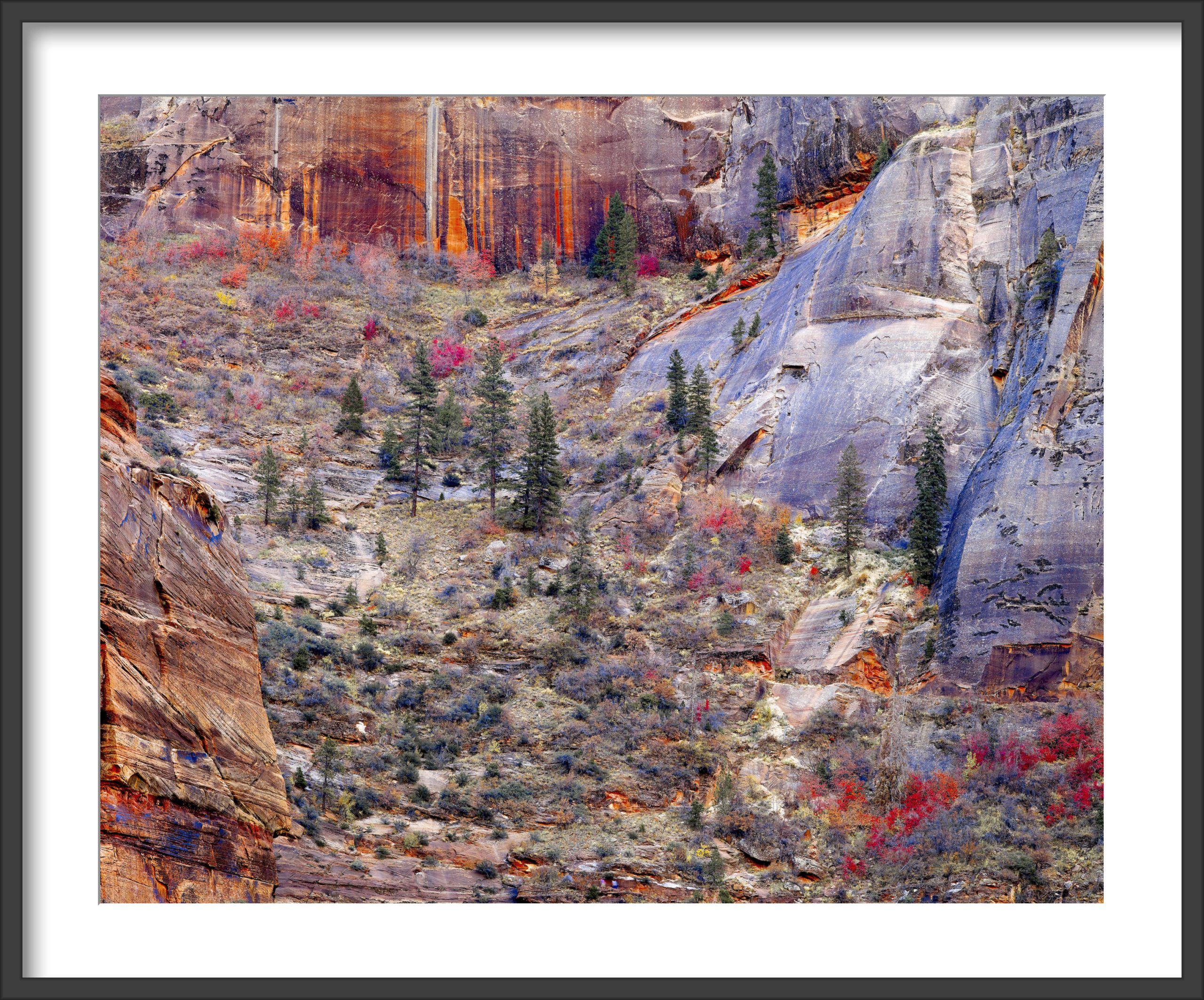 Zion National Park is one of my favorite places to visit. It never disappoints.  As a photographer, there are loads of possibilities for great landscapes.  The park has been super crowded over the last few years and there is no vehicle traffic allowed until after November 1st.  Some of my best landscapes have been made at this park.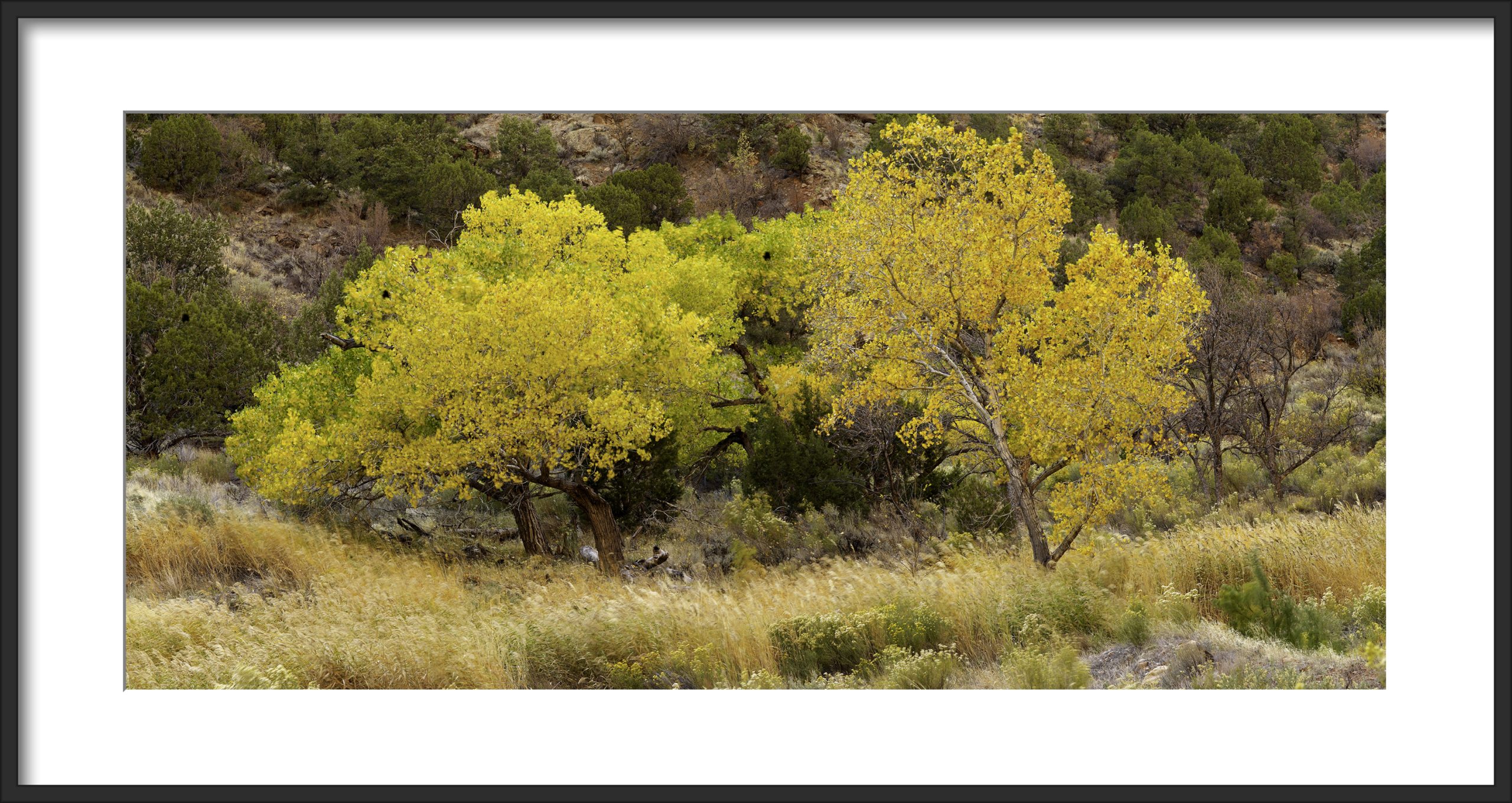 One of the popular locations is the bridge overlook.  It looks down a river to beautiful mountains and a setting sun late in the day.  Throw in some clouds and it quite magnificent.  Many photographers would get to this location hours in advance to get a spot on the bridge.  There can be a hundred or more photographers and tourists trying to get a spot on this bridge.  These days I just bypass the bridge and head to some of my other spots.  The park doesn't allow photography from this bridge now, as it is a safety hazard for pedestrians and cars.  Oh well, it was good while it lasted.
If you visit Zion, the fall is the best time to go. The crowds are smaller and the colors are just exploding.  You'll find a ton of like-minded photographers there so beware. I have been fortunate enough with the numerous images I have of Zion to feel I have it pretty well covered.  However, I do look forward to visiting again.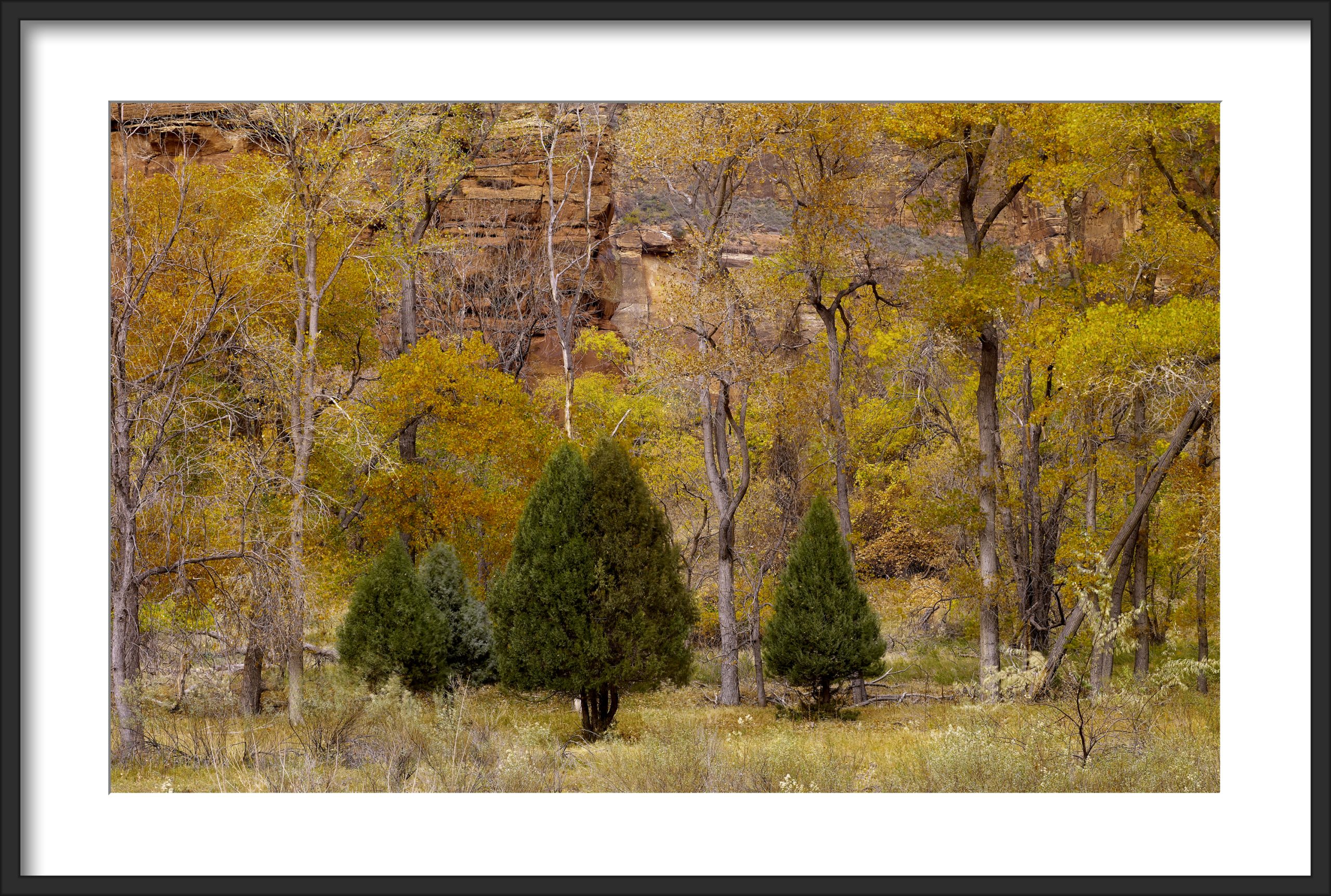 Please Visit . . .
If you are interested in seeing more work by Kevin Raber and purchasing his work for your own, please visit RaberEYES.com
Kevin also runs workshops for photographers all over the world at Rockhopper Workshops
Kevin also has. a major website for all photography enthusiasts with articles, forums, tutorials, community, and more at photoPXL.com