Who Doesn't Like A Whale Tail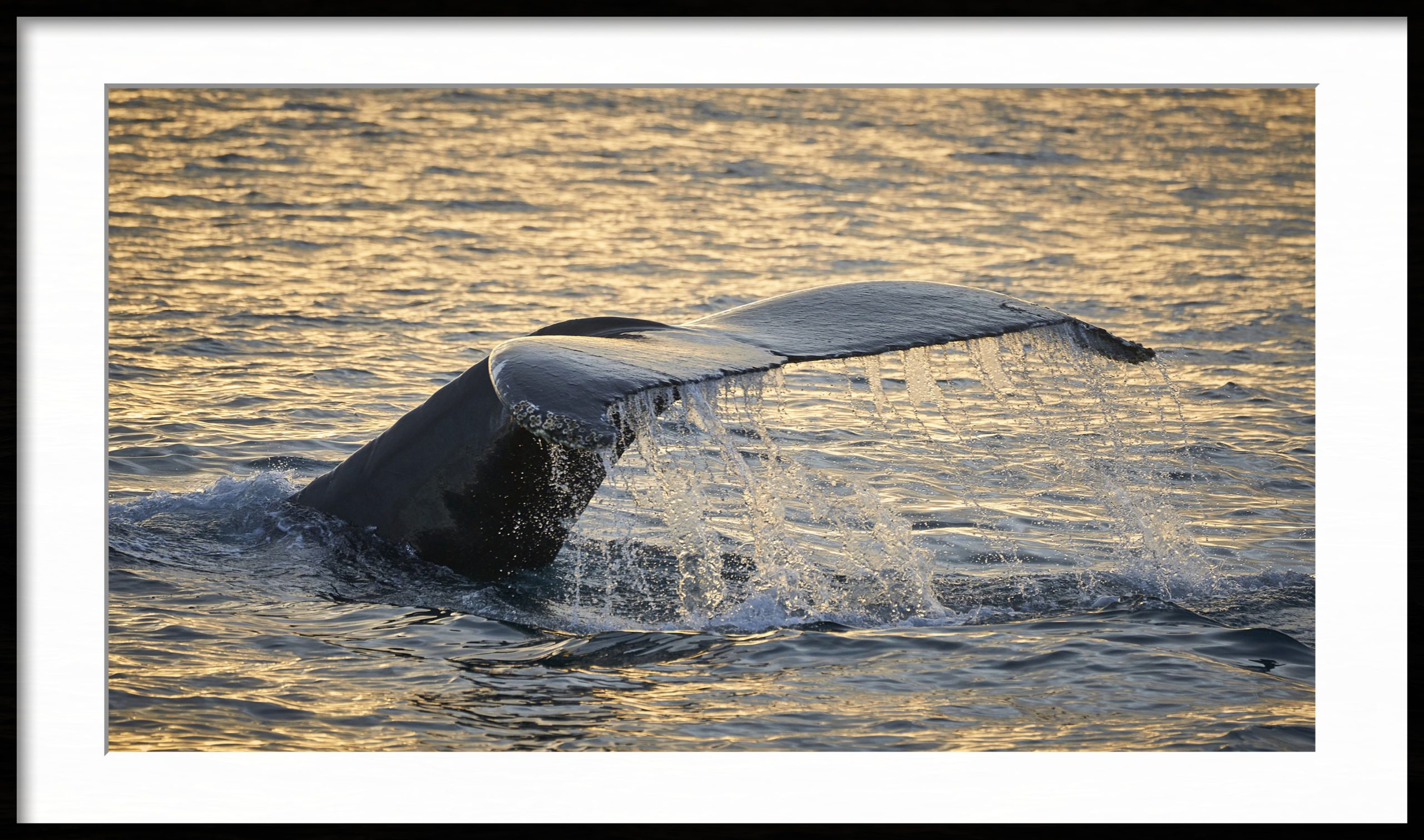 I have traveled a lot and photographed hundreds of humpback whales and whale tails.  Here a whale tail from my recent trip to Svalbard.  We had a real good whale encounter and this is one of the many images I made while the sun was starting its trip to the horizon.
Here's an interesting fact.  You can identify a whale by its tail.  There is a website called Happy Whale  and you send the images you have of whale tails.  They will put the photo in their database a report back if the whale has been spotted before and where.  They will also send you an email if someone else identifies the same whale.  You can see on a map where the whale has been.  Pretty fun stuff.
---
Please Visit . . .
If you are interested in seeing more work by Kevin Raber and purchasing his work for your own, please visit RaberEYES.com
Kevin also runs workshops for photographers all over the world at Rockhopper Workshops
Kevin also has. a major website for all photography enthusiasts with articles, forums, tutorials, community, and more at photoPXL.com