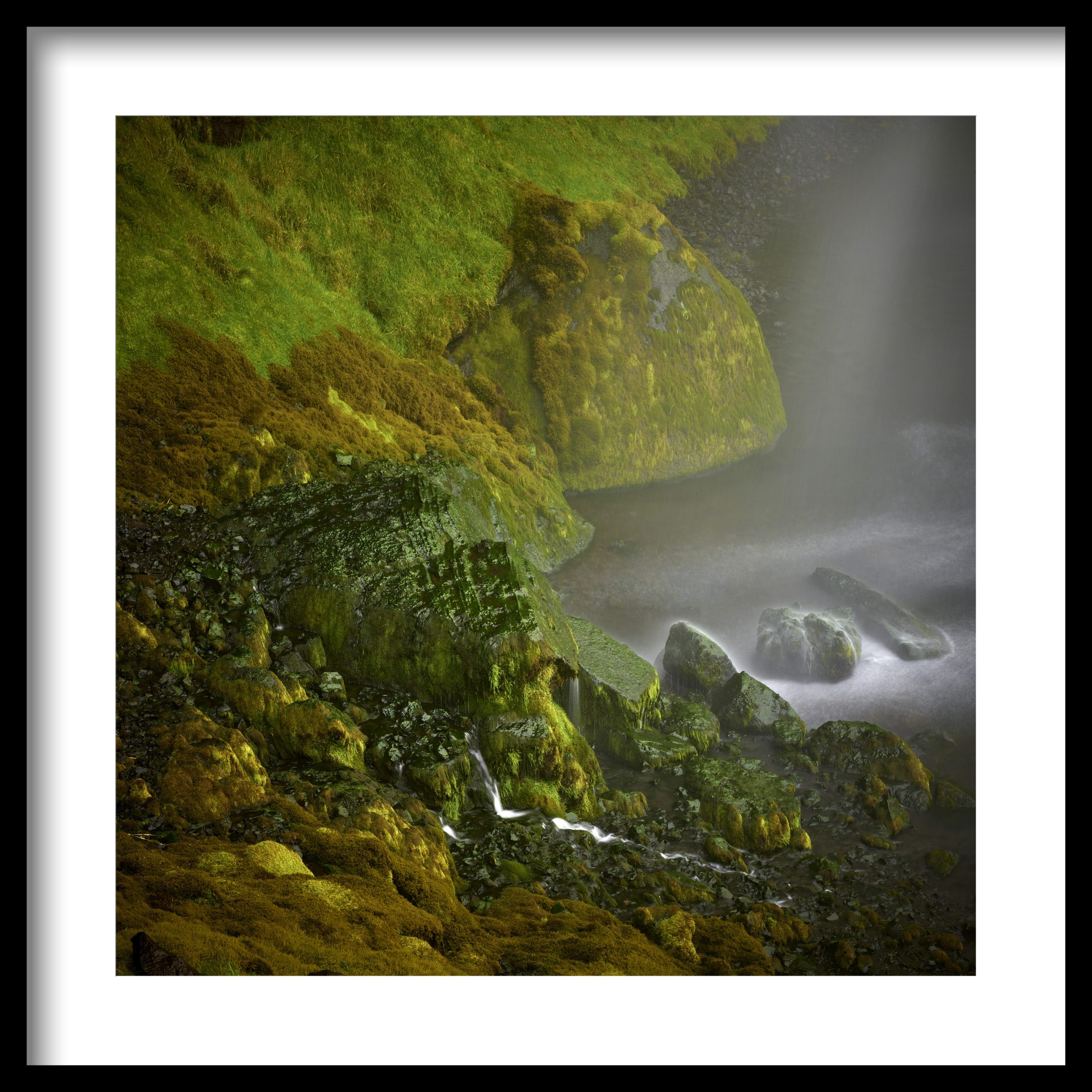 This is an image at the bottom of one of Iceland's largest waterfalls, Seljalandsfoss.  I have been to this location dozens of times.  I have photographed from every angle.  Because it is so big as a photographer, I usually try to get the whole waterfall in.  I do my blurry time exposures.  I get it with morning and sunset light.  I go behind the waterfall and get low and sometimes climb the hill to get a high short.  But, am I seeing it all.
In the last few years I have been putting on my 100-400mm Sony lens and now looking for the picture in the picture.  In this case, there was something beautiful going on, as the waterfall would turn into a mist and gently land on the tricks at the bottom of the fall.  There was a whole other landscape taking place here.  The delicate moss, the miniature waterfalls flowing through this moss, and amazing detail you could never see unless you looked at it through a long lens.
So, next time you are out, look at the big landscape and then start looking for the smaller landscape inside the shot.  Picture in a picture.  I have a 24×24 inch print of this hanging in my hallway.  It always stops people as they explore all the detail.  Print it out.