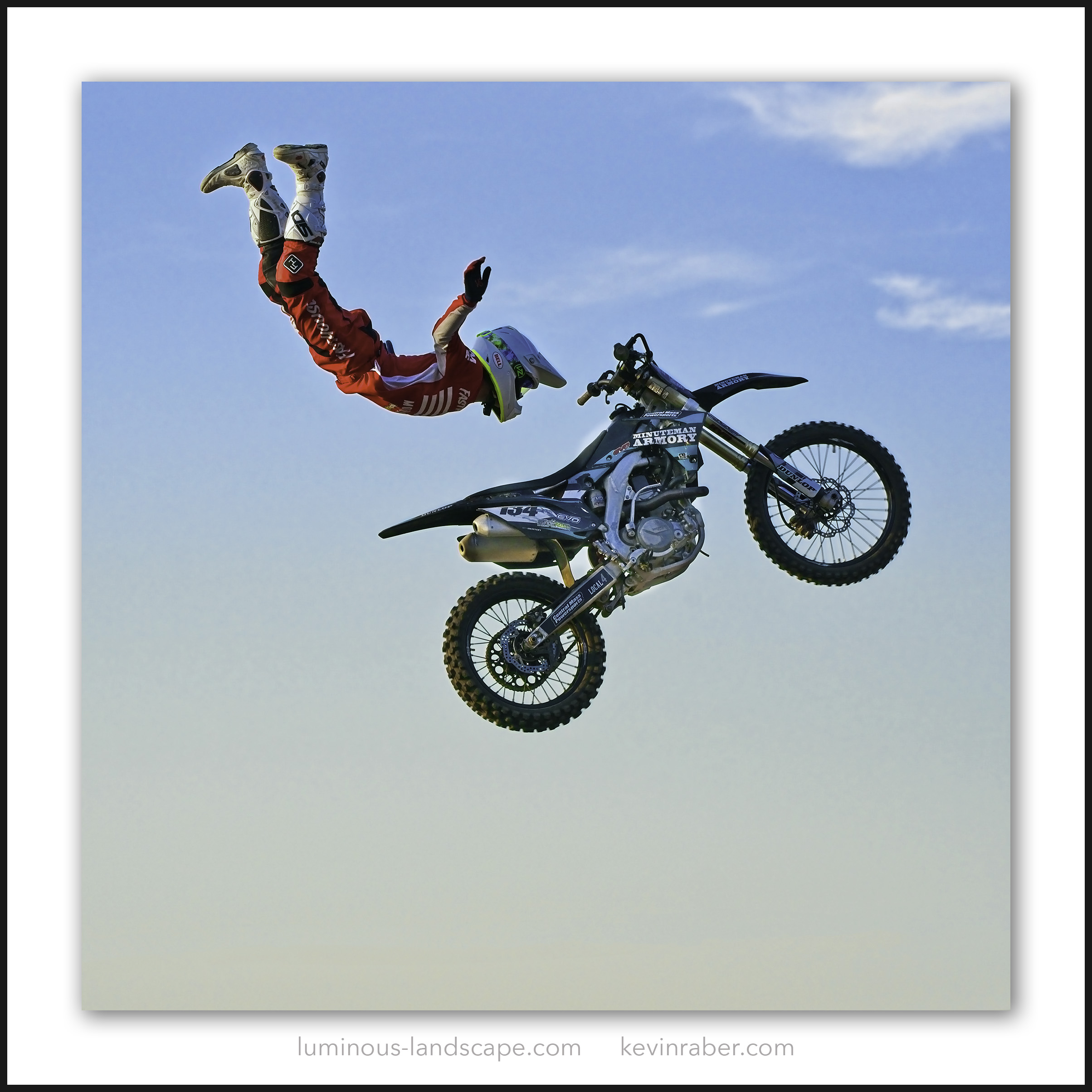 Debra and I went to the Indiana State Fair on Friday night. It's a yearly tradition to spend a day at the fair and we watched the weather forecast and headed to the fair on a partly cloudy day with 80-degree weather.  There's a lot of walking at the fair and we both were loaded with our camera gear.  Debra was shooting with a Fuji XT2 with 10-24mm, 18-55mm and a 55-200mm lens.  I was shooting with the new Sony a9 with the 16-35mm and 100-400 G Master lenses.
I'm taking the Sony setup to Greenland later this week and Debra has never shot with the Fuji before so it was a good chance for her to get familiar with it.  Needless to say, we had a great day and shot lots of images.
We took a break to sit down and watch the monster truck show.  There was some motocross as part of it.  The Sony a9 has the ability to shootm20 frames per second and the 100-400mm lens is so fast focusing that with this combo it was hard to miss a shot.  So, this image is one of the hundreds and most likely I'll post more that I did during the show.  I was blown away by it.  the sun was setting so we had warm light coming from behind lighting things perfectly.  You gotta admit that it is nice when everything just comes together.