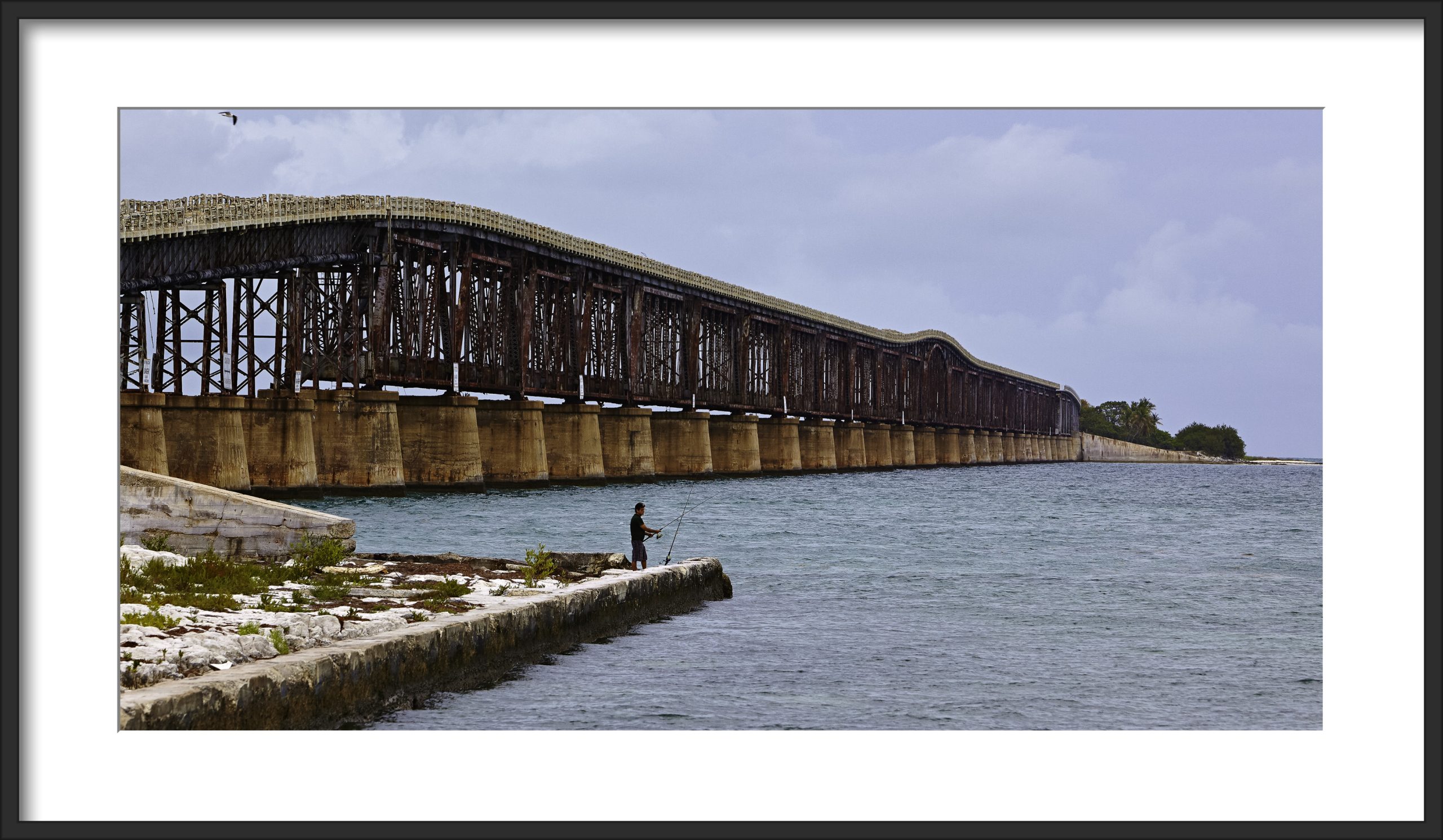 I have traveled the highway to Key West many times.  There is only one 2 lane road.  US Route 1 and it is always an adventure if you allow it to be.  The road is one of those that seems to go on forever and last forever especially if you get behind a slow driver.  I found that you can't be in a hurry and as a photographer you have to be willing to get off the highway and explore the side roads.  There are gems everywhere if you try to find them.
This image was made by pulling off the highway where the old railroad bridge is.  Luckily, there were some folks fishning to add the human element.  I liked the design and the receeing lines created by the bridge as it fades into the horizon.
I have been converting my Capture One Catalogs to Lightroom Catalogs and in doing so I'm revisiting many of those images that I have seemed to forget.  It's a great excercise and I recomend everyone go back to their old files and look for fogotten images.
---
Please Visit . . .
If you are interested in seeing more work by Kevin Raber and purchasing his work for your own, please visit RaberEYES.com
Kevin also runs workshops for photographers all over the world at Rockhopper Workshops
Kevin also has. a major website for all photography enthusiasts with articles, forums, tutorials, community, and more at photoPXL.com