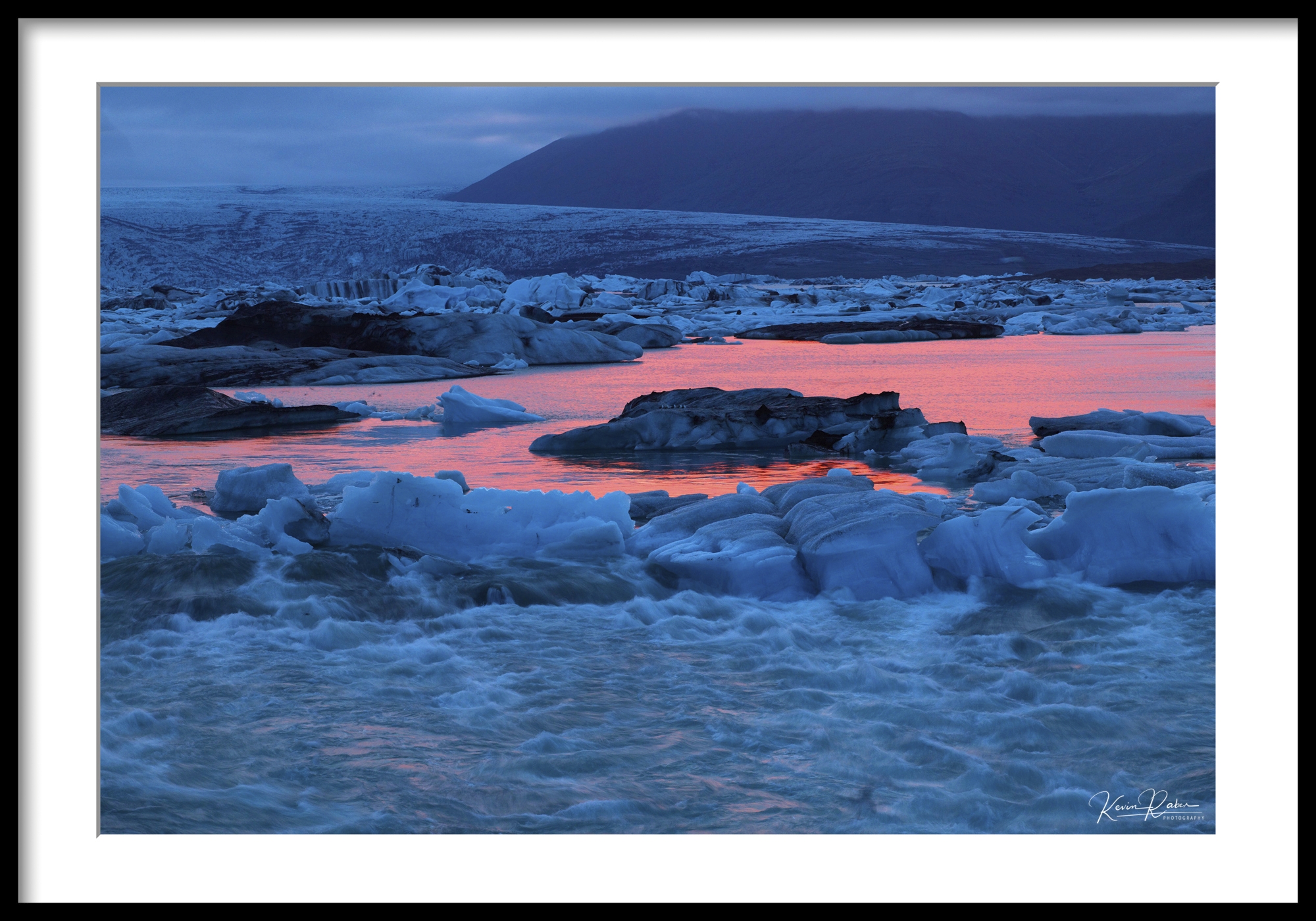 Over the Thanksgiving Holiday, I shut myself in my office, asked Siri to play some classic rock and I started to explore my old files and refine them using the new tools in Capture One 22.  I started with Iceland in 2010.  I did two trips to Iceland in 2010 and, as always came back with way too many keepers.  Iceland is magic and a photographer's paradise.  It serves as therapy for many of us as in surrounds us with its ever-changing beauty.
These two images are a good example of the specialness that this land gives us.  The one image was taken at sunset – dawn.  I was there at a time where it never gets dark.  The sun goes down and in 15 minutes it's coming back up. As it dips below the horizon, the warm and sometimes odd light reflects onto the clouds and, in this case, the water of the Iceberg Lagoon.  (please don't ask me to spell the name. ).  The second shot was made in the Highlands and once again nature and light played a big part in obtaining an incredible image of this canyon with waterfalls and a river that flows out to the horizon.
You can join me next year to explore Iceland again.  Visit rockhopperworkshops.com for information.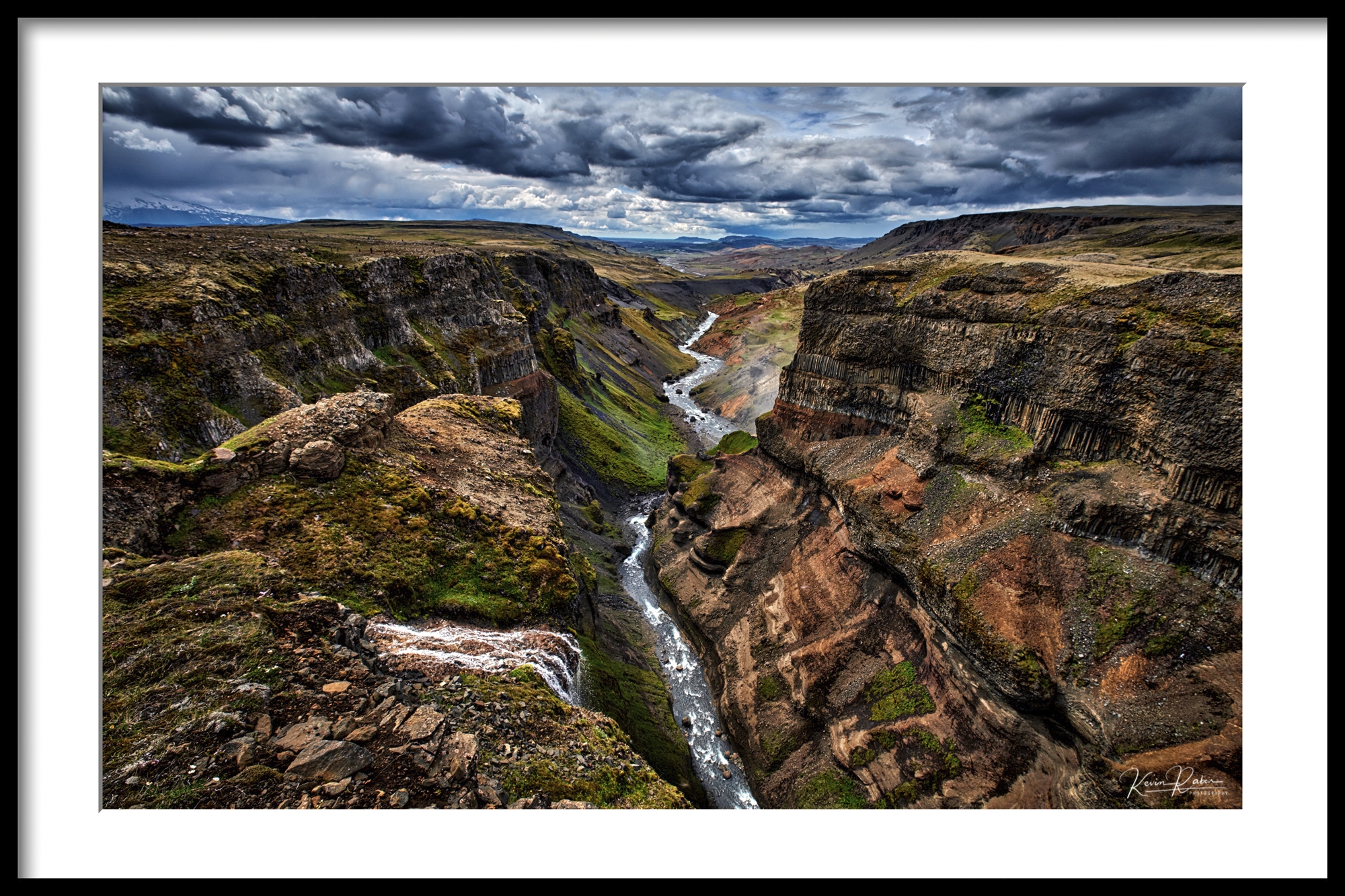 Please Visit . . .
If you are interested in seeing more work by Kevin Raber and purchasing his work for your own, please visit RaberEYES.com
Kevin also runs workshops for photographers all over the world at Rockhopper Workshops
Kevin also has. a major website for all photography enthusiasts with articles, forums, tutorials, community, and more at photoPXL.com
Kevin also shares his work daily on Facebook and Instagram
---
Kevin Raber
December 23, 2021